Five little pumpkins, sitting on a gate ... If you have little ones, you've probably heard this cute Halloween song. I designed this interactive DIY book to follow the song lyrics, and it will also be a fun keepsake you can enjoy again each Halloween! Just in case you haven't heard this song before ...
Five little pumpkins sitting on a gate,
First one said "Oh my, it's getting late!"
Second one said "There are witches in the air,"
Third one said "But we don't care!"
Fourth one said "Let's run and run and run."
Fifth one said "I'm ready for some fun!"
Ohhhh went the wind, and out went the light,
And five little pumpkins rolled out of sight.
Here are a few photos of our progress putting our books together. You can download all of the printed elements needed as well as detailed instructions below. 
I hope you enjoy this cute little book, I definitely enjoyed creating this with my children!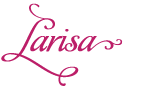 Don't have supplies on hand? Here are the exact items I used in this project!