AUGUST 2020 NEWS :
Summer is in full swing and though life is still not the normal we once knew, life keeps on going. This time of year has typically been very busy for weddings, so whether you have put your date on hold, and now are in the process of "re-planning", or you've decided to host a small gathering or elopement, I cordially invite you to browse my complete portfolio of Custom Wedding Invitations. Everything I create is completely one of a kind and unique to YOU, so I can create a memorable invitation, truly customized for your special day. I look forward to hearing from you!
With love,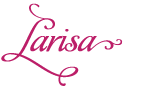 (founder and owner of Moya Lara)
Wedding Invitation Embellishments
Below is an assortment of various embellishment options and invitation "extras". (Select options are currently subject to availability.)
Wedding Invitations Inquiry Form
If you would like to discuss details of your dream wedding invitation, kindly fill out the form below.